By: Mark Stutsman
I recently came across an article that told the story of the infamous Pony Express rider as he raced on horseback from St. Joseph, Missouri to San Francisco, California. In route, he passed hundreds of wagons (pulled by horses) loaded with wood posts, fist-sized glass insulators, and rolls upon rolls of copper cable. In fact, these were the very items that soon would replace him.
The moral of the story is, "Beware of the horseman who sees through the eyes of his horse." The only thing he will recognize in his field of vision is the other horses. How easy it is to get wrapped up in what others are doing without taking into consideration what opportunities and threats are awaiting your own operation and industry.
Speaking of vision, here are a few things I see that could affect all of us in the near future.
» Volvo has announced that they will no longer manufacture gasoline-only engines after the year 2020. Is this announcement the first of many as we try to find ways to move away from fossil fuels? If other auto manufacturers follow, what does that do to ethanol demand long term?
» Richard Branson, Bill Gates and many others are investing in new technology to grow hamburgers and pork chops in Petri dishes. If this new technology proves fruitful, it sets up quite the debate between animal rights activists and those opposed to GMOs. The argument will become "no animals were harmed in the production of this meal" vs "eating anything grown in a laboratory is wrong". This technology could make a lot of sense in areas of the world that do not have land masses suitable for protein production. What effect will this new technology have on feedstuff demand worldwide?
» Our industry has been tasked with the challenge of meeting food production demands with increasing scrutiny from our new "boss"; the American consumer. This translates to the agriculturally uneducated moms, bloggers, and foodies that are making their voices heard. The giant retailers are starting to listen. The livestock sector has already been impacted by retailer demands of how animals are housed and cared for. Soon, I think most crops will be faced with similar demands.
» We can also expect more environmental regulations across all segments of our industry. While this threat is not new to the livestock sector, I expect major new regulations for row crop production soon. While agricultural producers may have won the court battle against the Des Moines Waterworks, we lost badly in the court of public opinion. I foresee commercial fertilizer products being regulated as heavily as CAFO manure is today. Recently in the Chesapeake Bay Watershed on the east coast, application of all commercial fertilizers have been banned in the fall. Even starter fertilizers have been banned on winter wheat.
Change happens, and sometimes that change comes at us faster than we could have ever imagined. Consider the following industries and what they have experienced in the last five years.
»The world's largest taxi company owns no cars. (Uber)
»The world's most valuable retailer owns no inventory. (Alibaba)
»The world's largest publisher creates no content. (Facebook)
»The world's largest provider of overnight accommodations owns no real estate. (Airbnb)
I guarantee these respective industries did not expect these companies to come and disrupt the marketplace. Were they complacent in how their businesses were performing? Did they fear change and put up blinders on what was occurring around them?
While the thought of change may make us uncomfortable, this I do know; with every change comes a new opportunity. New markets will open, and those with best management practices and superior production record keeping systems will be able to take advantage of what lies ahead.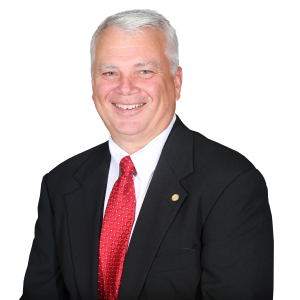 As we approach these changes, those forseen and those unexpected, let us know how we can help you along the way.
Just my thoughts. I look forward to hearing yours.