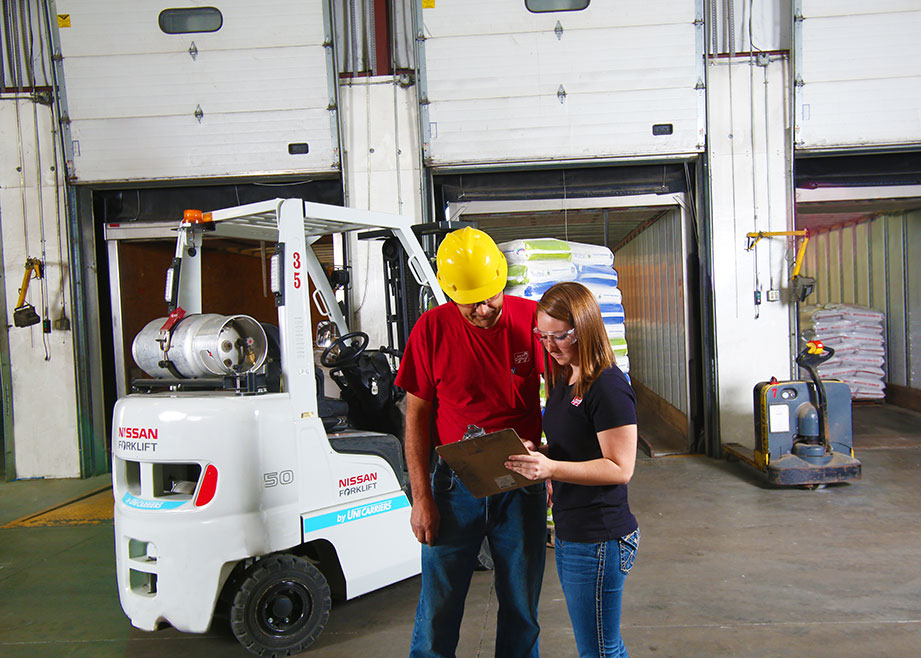 WHAT WE DO
For over 80 years, Eldon C. Stutsman, Inc has been committed to supplying quality animal nutrition products and building strong relationships with our vendors; all to ensure you and your customer's complete satisfaction. From feed ingredients to livestock equipment, we have over 2,000 wholesale items, all selected with animal welfare, the environment, and your profitability in mind. To maximize your profits while minimizing your storage needs, let us carry your inventory for you.

In a commodity business, our expertise is relationships.

Whether you're talking to your territory sales manager or dedicated customer service consultant at our corporate office in Hills, our staff will deliver the knowledge, solutions, and reliability that you can count on. With our feed route fleet or related carrier entity, you can ensure your product is in good hands and will arrive at your dock in a timely fashion.