We've put together a guide to help you choose the right sprayer tip for your chemical application.
Step 1: Based on the chemical you plan to apply, select which tip is recommended. For additional information, view the application recommendation on the chemical label.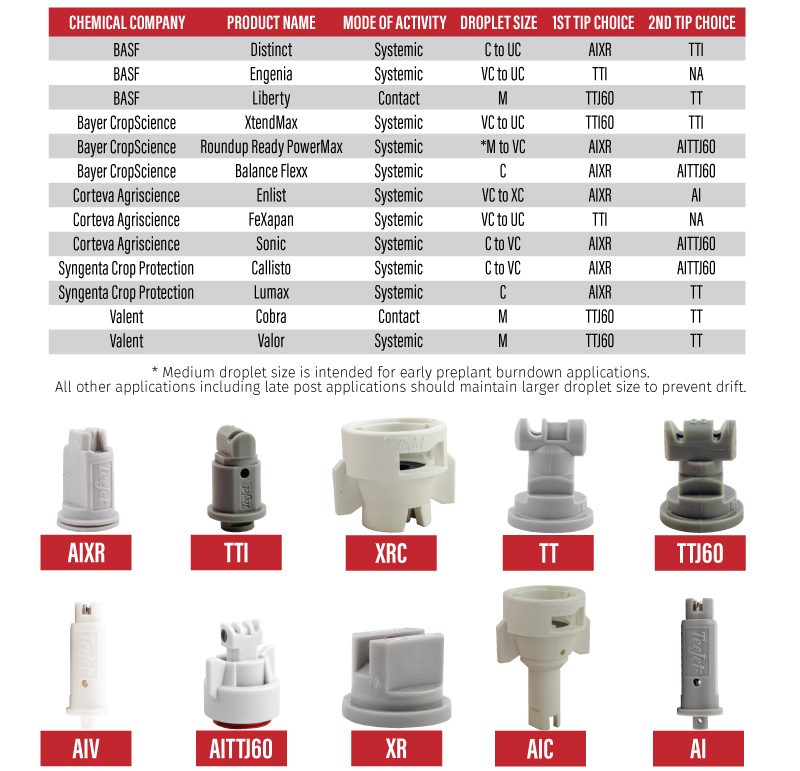 Step 2: Once you know what type of tip you need, select your tip size based on the chart below!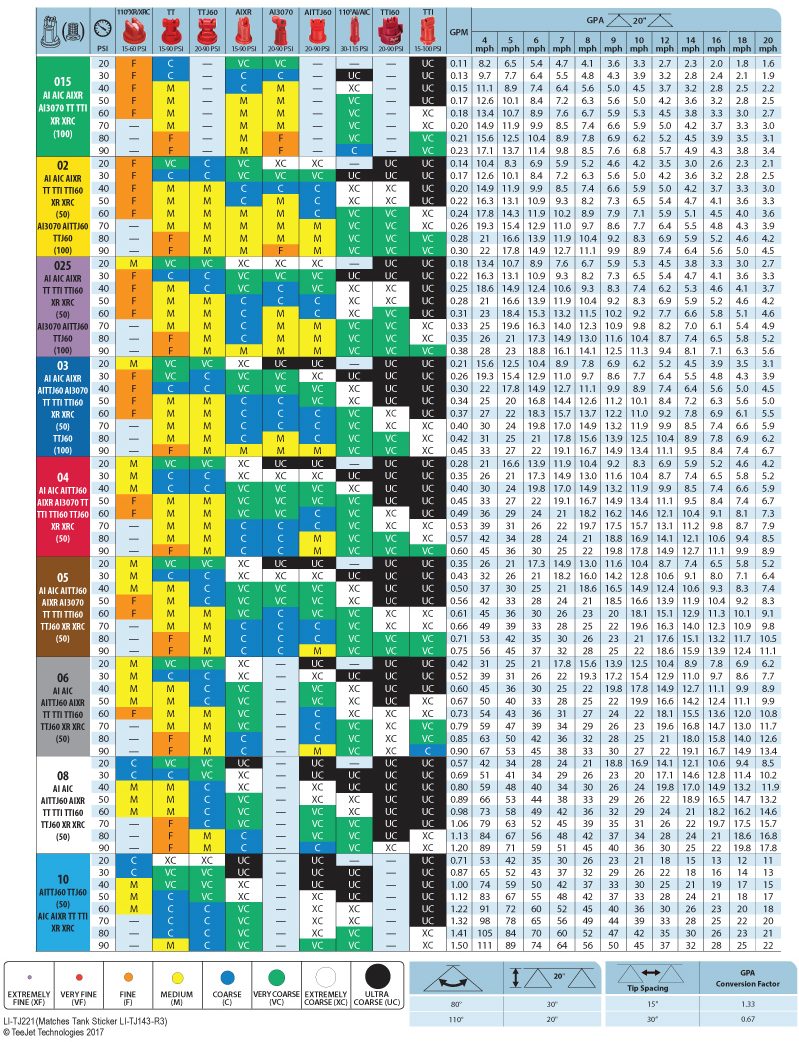 Step 3: Visit shopstutsmans.com to get the sprayer tips you need for the spraying season!