By: Dr. Ladlie, ProfitProAg Founder and Mike Strait, Manure Equipment Sales
This past year we have brought a few ProfitProAG manure additive products on board. Although we've only tested two products so far, we've been impressed with the results. This season we have treated around 12 million gallons of manure with Manure Master FoamAway. This product does a great job knocking down foam. More recently, we've been testing Manure Mechanical Defoamer. Our initial thoughts: it's working better than we anticipated! One of our custom applicators said he's been able to haul 1,500 more gallons on his 7300's after treatment! Although we've not tested the Manure Master Plus or the Pit Accelerator, we are planning on trying them out in a few buildings after pump-out.
Dr. Ladlie, ProfitProAG Founder, breaks down how problems arise in pits and lagoons and how biological additives aid the manure digestion process for improved consistency and gas reduction.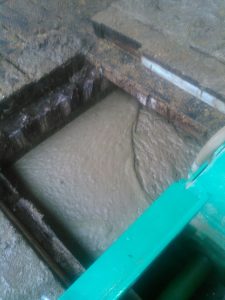 As production methods have changed over the years (DDG's, feed additives, disinfectants, higher concentrated volumes of manure etc.), there has been an uptick in problems with crusting, bottom sludge, lethal gasses and difficulty with agitation/pumping/application.
Often the native population of microbials can't produce the necessary enzymes to digest the volume of manure and the added toxins fast enough. When manure is treated, the added microbials help break down and remove a greater range of organic matter at a faster rate. This is referred to as bioaugmentation of the manure. The more diverse the microbial population and enzymes, the faster the digestion of manure.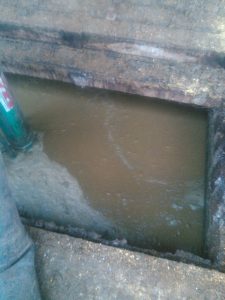 In an untreated pit or lagoon there are generally two zones. The aerobic (oxygen layer at the top 12" of pit/lagoon) and the anaerobic sludge zone (the bottom portion that generates the odors and lethal gases). As aerobic microbes multiply in the top layer, they produce oxygen. This in turn oxidizes odors and liquefies the manure.
With the addition of a biological manure treatment, the bacteria mix kicks the digestive process into high gear. These aggressive digestive microbes lift the sludge zone on the bottom to the top aerobic zone where it is rapidly digested and liquefied. During this process, the pit/lagoon is agitated creating manure consistency from top to bottom, which lends to improved agronomic value. On top of manure consistency, an effective year-round treatment program can help reduce toxic gas levels like hydrogen sulfide, methane, ammonia and carbon dioxide; more importantly reducing the likelihood of human and animal losses.
Manure Mechanical Defoamer
An extremely effective and fast-acting liquid manure mechanical defoamer. Apply at pump-out to knock down mechanical foam. Full pump-out or manure tanker capacity can be achieved by offering up to a 33% increase in manure hauling capacity. Add one gallon of Defoamer per 100,000 to 300,000 gallons of manure.
Manure Master FoamAway
A concentrated dry blend designed to knock down microbial foam in swine storage facilities. Use 5 pounds FoamAway per 100,000 gallons of manure.
» Can eliminate foaming in manure pits within a week.
» Residual abatement of pit foam for two months or longer.
» Dry formulation and easy to apply.
» Reduces the hazard potential with foaming manure pits.
Manure Master Plus
A pit/lagoon liquid manure enhancement technology to improve manure management, storage, handling, application, soil health, crop response, and environmental safety. Use 40 gallons of Manure Master Plus per one million gallons of manure annually. Manure Master Plus is 100% natural and safe for animals.
Pit Accelerator
Accelerates the liquefaction of manure pits/lagoons. Complements, enhances and designed to be used with biological liquid manure treatment products to handle the most difficult manure management issues. Add 5 gallons of Pit Accelerator every 6 months per 400,000 gallons of manure. Pit Accelerator is 100% natural and safe for animals.