By: Dave Miller, Bin Sales and Service Manager
Nothing compares to the frustration of putting harvest on pause to fix an issue with your grain bin setup (especially when maintenance could prevent it). Even worse, a full bin that refuses to unload come spring time. Before we start pulling augers up to the grain bins this harvest season, we need to do some house cleaning.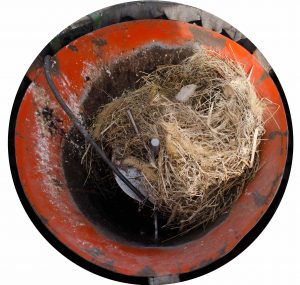 Let's start at the top of the grain bin. The first thing to do is open the lid and look at the grain spreader. You need to look for things such as bird or mice nests, bare wires and bad bearings. If these go undetected, they will cause clogging issues when you start loading grain into the bin.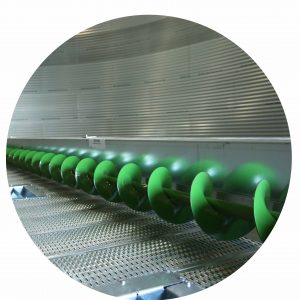 Once inside the bin, you need to look at the stirring machine or the Shivvers auger. Once again, you are looking for any bird nests, cracked belts, rough sounds in the motor, and any divots in the track. Inspecting the augers is also important, there should not be anything sharp or shaped like an hour glass. When turning on the machine, the down augers should run true with no wobble. A wobble can make the machine lock up and/or burn the belts when the bin is full.
If you have a Shivvers unit in your bin, you need to grease the gear boxes. There is as many grease zerks below the floor as there is above the floor. Give each one a couple pumps but do not over grease. Check the tapered sweep, to make sure the flighting is not sharp and the wheel is not worn. Make sure that the floor is swept and all foreign material is removed. Before you close the slide gate doors, inspect the underfloor flighting for excessive wear. This can be anything from sharp areas to rusted off spots. Once this is done, it is important to inspect your side wall sheets for cracks, holes, and excessive rust. If any of these appear, they should be fixed immediately. If not fixed, these issues could cause the bin to split making for a devastating harvest.
Moving to the outside of the bin, make sure the door is sealing properly with no visible gaps. Inspect your ladders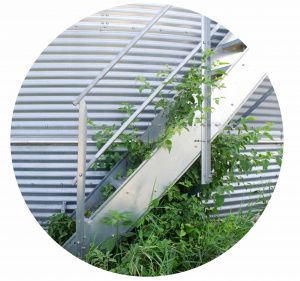 and steps for loose bolts, broken ladder rungs, and clear them of all obstructions (i.e. mulberry trees, chains left behind, and barrels). Next, you should walk around and inspect your fan and heater. If this requires you to walk through a "jungle", spend a little time cleaning this area up. Not only will this help with rodent control but it will make your life easier. If any repairs are needed your service man will appreciate this as well.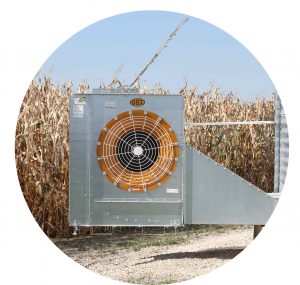 At this point we have arrived at the fan. All you can do is inspect it to make sure all the blades are intact and wires aren't broken or frayed. DO NOT TURN ON YOUR FAN UNTIL ONE RING OF GRAIN IS IN THE BIN. If you turn it on with grain below one ring, or no grain at all, it will cause floor failure.
When inspecting your heater look for bad wires; heater wires are a delicacy for mice and rats. If you see bare wires, replace them; don't just tape them. For example, if the flame probe wire has a nick, it will not work. Check the spark plugs and burner ring to ensure the holes are open and not rusted shut.
If you have done all of this and everything checks out, you are ready to have a great harvest season. Let us know if you have any issues, we are here to help your fall go right.