As we get into the swing of lambing season, your customers may be asking for advice on products for this time of year. To get some insight on lambing must-haves, we consulted with our own shepherds, Scott Stutsman (CEO) and Logan Stutsman (Wholesale Hose & Valve Sales).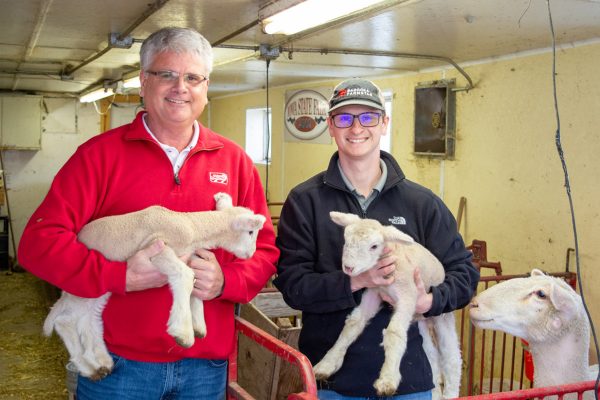 The Stutsmans entered the sheep industry in the early 2000s when Logan began showing 4-H lambs. In addition to showing at the Johnson County Fair and the Iowa State Fair, their weekends in May through September consisted of going to jackpot shows. Each year, the Stutsmans kept back some ewes to breed and build their own flock. Today, they have around 40 head of dorset and black face ewes.
Throughout their years of lambing, Scott and Logan have relied on a handful of favorite products to help conquer the lambing season. Want to put together your own lambing kit? Check out some of Scott and Logan's lambing must-haves!
Feeding:
#1805 Super Lamb Milk Replacer
#7828 Colostrix: colostrum for a lamb's first 24 hours
#846 Belstra 20% Lamb Creep with DECCOX
#1686 NRG 12% Sheep Tub: gives nursing ewes added protein
#7695 Zoetis Aureo 4g Crumbles: requires a VFD
Supplies & Equipment
#9970 Pritchard Screw-On Lamb Nipple: works great on old pop bottles
#600000048 8-Quart Bucket
#780238066 Trojan 66B Stock Tank Heater
#11156 Rope Halter
#720031280 Yo-Ho Aluminum Grain Scoop Shovel
Bedding
#9814 Suncoast Large Flake Shavings: put under straw to help absorb moisture
#9812 BestCob Horse Bedding: another way to absorb moisture and keep lambs dry
#9791 Sweet PDZ Granular: sprinkle on bedding to help reduce the ammonia smell