Cows have been bred and preg-checked, and now cattle producers are heading into the most rewarding (and challenging) time of year; spring calving season.
To help best serve your customers for this season, we've turned to Matt Reeves and Mike Isley. In addition to being Stutsman Territory Sales Managers, combined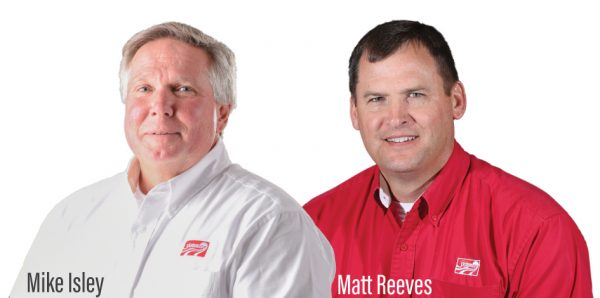 they have over 90 years of experience in the cattle industry. Mike has a registered  Angus and crossbred operation, and even worked on a Wyoming ranch with 800 cows for 2 years. Matt raises Angus-cross cattle on his family farm, which is a few years shy of being a Missouri Century Farm. Check out our cattlemen's favorite calving products!
Feeding:
Milk replacer: #1996 ECS 20/20 AM Non-Medicated and #1981 ECS 20/20 AM with Bovatec and Celmanax
Colostrum: #7828 Colostrix
Electrolytes: #1795 CalfAlly™
Minerals: #1671 NRG Calving Tub with Magnesium and Bio-Mos and #9722 VitaFerm® Concept-Aid® Mag/S
Equipment/Supplies:
Bottles & Nipples: #1590/1584 Screw-On & #1581/1580 Snap-On
Hut: #S176314 Sioux Calving Warmer
Pen: Sioux Calving Care Center
Not Available at Stutsmans:
Calf Jack with OB Chains
OB Sleeves
Lube
Oral Drench Feeder